We came back from Apartment Rosaleda La Torre Golf Resort on Monday 24th. Our 2nd time at this lovely Apartment! Lovely and clean, with very large balcony near the centre and round the corner from Spar! The resort is so tidy and clean and the bars and restaurants were great! Fab golf course too! Weather was lovely and warm! Highly recommend it!

I'm writing this review for my Mum and her partner who had an amazing 7 night stay at the fabulous Apartment Abedejo.
The apartment is lovely, beautiful modern kitchen, great walk in shower. The new patio area is huge and stunning with nice sun loungers, sofas and a dining area. Beautiful pool area, not that they used it in January!!
It was their first time at La Torre and thought the resort was fabulous, they will definitely be back.
Paula is great too, easy to sort bookings and always on hand if you need her.

Just got back from la Torre and spent 5 days in the Pez Espada apartment, which was absolutely stunning , beautiful inside and out , it had all u needed , the pool was a stroll away . The complex had everting u needed bars, restaurant etc . Outside the complex was also stunning a short drive away from everything , we will definitely be returning next year if not b4.
Jane and Lee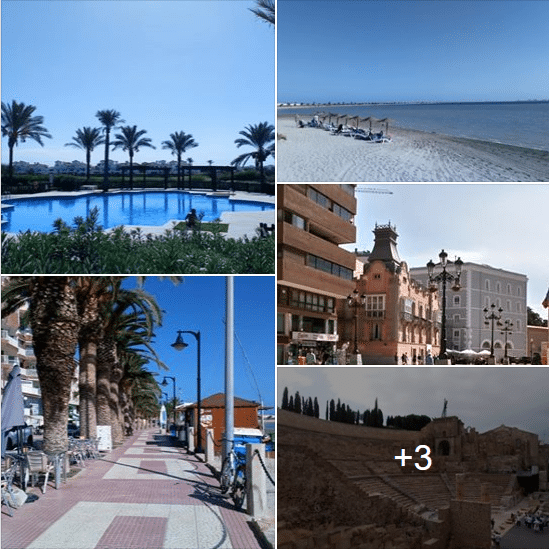 Just back from a lovely sunny holiday in la torre golf, we stayed in villa Naranja what a lovely treat, couldn't have wished for more, this villa is absolutely gorgeous the best by far that we have ever stayed in , Each room has its own bathroom and the villa is so spacious. Positioned perfectly for sunshine all day long. We loved the pool too , just perfect would definitely recommend, for a lovely relaxing break it was lovely and quiet. Short lovely walk to the restaurants too and loads of pools to try on the resort,sad to be home.

Just returned from 9 days at Villa Alegria, La Torre Golf resort, was exactly as described, everything you could need with own pool! Beautiful place, lovely restaurants (ones that were open onsite) storm really did a number but everyone was working hard to get back up and running, clover bar cheap drinks, brill atmosphere and great bar staff, cafe jojo's great owners, cheap prices, really friendly, lovely touch with the blankets for those who were cold, woodhouse cafe fab breakfasts and very cheap at between €5/€10 for small or large full english with fresh juice and hot drink! Italian and Indian were great, Spar well stocked, Bike hire from gift shop was good. Tried Palcos and few other places to eat while out and enjoyed them. Couple of great days out, One at Playa Villananitos (think thats right) and La Zenia Boulevard shopping Mall, Cartegena and boat trip. Really looking forward to seeing it all again next year at full potential.. One point to stress is pre book taxis, service was great but they did get busy and you can be left disappointed if you can't get a taxi to or from somewhere x Thankyou so much Paula, you were amazing and it was so lovely to meet you in person to. Thanks to Darren our transfer, great help through week also and very friendly! Until August next year! PS. We will deffo be hiring a car next time haha.
Villa naranja was lovely had everything we needed and more! Defo recommenced..We had a girlie 4 day birthday break! Weather was glorious! Darren out taxi even took us too the shops when we arrived from airport so that we didn't have to carry shopping home! We really enjoyed the rustic grill and the eat as much as you like chinese for 9:95 euros food was cooked fresh..looking forward to our family holiday in May were there will me 14 of us going!
Paula helped us arrange all apartments to be close together!
The owner of naranja even let us check out at 9pm as we had a late flight at no extra cost! Which we was very grateful as then our flight was delayed so saved us hanging around at the airport!
Spacious rooms · Thoughtful amenities

Just back from 5 beautiful days in La Torre, Murcia. Myself my husband and two girls (9)&(6) loved loved loved it!
The resort is stunning, beautifully clean and soo relaxing. Our apartment was perfect, immaculate and well equipped we stepped out the door and into the pool…bliss. Weather was amazing averaging at 31 degrees. Indian restaurant on site was amazing with great service. The spar has everything you need to, no need to leave La torre at all 😍
We did car hire and used flamenca cars, again can highly recommend, no hassle whatsoever. Having the car we were able to visit Murcia city, Cartagena and a beach near by. Beautiful places to see, eat and generally walk about, we need another week to do the bits we missed. Cannot wait…roll on next year.
Paula was great from start to finish only ever a message away if we needed her. Our welcome pack on arrival was a lovely touch too.
Will definitely be returning can't recommend Sol Siesta enough. Thank you for a fabulous experience 😍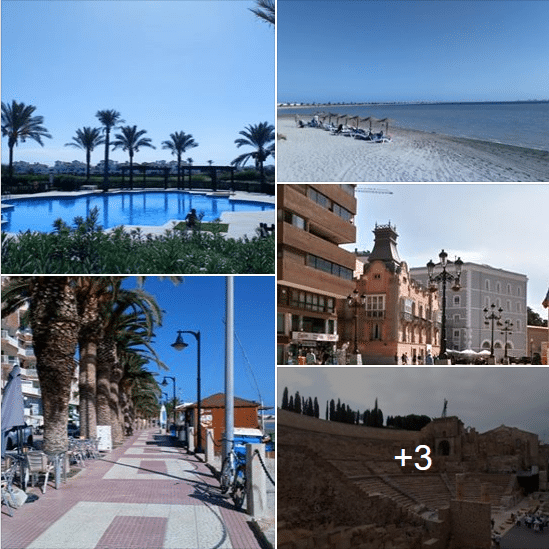 Great long weekend at Villa Raspallon. Spacious and perfect for our break. Thoroughly recommend Sol Siesta 365. Paula is very helpful and responsive, everything was exactly as she said it would be. We are already planning our return next year.

Had an amazing long weekend at Villa Raspallon, great villa, very spacious and slept 6 people comfortably! I would highly recommend Paula and Sol Siesta 365 for anyone who hasn't yet been to La Torre, we will certainly be coming back 😁👌☀️ . Thank you!

Just back from a week in La Torre 😎🌞. Stayed in rosaleda apartment near the square . Overlooking two beautiful pools with our own very large terrace . This Apartment had everything we could need for a family break . We ate in all the restaurants and they were top class and very responsible .arrived late on Friday but managed to make the markets . Had a manicure in the Beautian's also very reasonable .my mam and her sister had there hair done while we were there and said it was amazing . We hired a car and travelled around quite a bit .Looking forward to heading back next year with a group of family and friends To celebrate my birthday . Thank you Paula for all your help looking forward to our return next year.